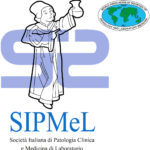 Non richiedere di routine esami di laboratorio pre-operatori in pazienti a basso rischio di classe ASA (American Society of Anesthesiology) 1 (paziente in buona salute) o 2 (patologia sistemica di lieve entità) per chirurgia minore e per chirurgia intermedia (classificazione NICE – National Institute for Health and Care Excellence- UK).
Gli esami pre-operatori di ematologia e biochimica non aggiungono elementi significativi alla valutazione clinica del rischio chirurgico in pazienti a basso rischio sottoposti a chirurgia minore o intermedia.
Principali fonti bibliografiche
1. NICE. Routine preoperative tests for elective surgery. Update 2016 https://www.nice.org.uk/guidance/GID-CGWAVE0689/documents/short-version-of-draft-guideline
2. Ruscio M. Esami preoperatori: il documento NICE. Riv Med Lab – JLM 2004; 55: 27-35.
Tutte le informazioni sopra riportate non sostituiscono la valutazione e il giudizio del professionista. Per ogni quesito relativo alle pratiche sopra individuate, con riferimento alla propria specifica situazione clinica, è necessario rivolgersi al professionista.