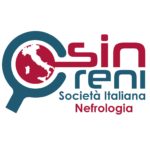 Do not administer erythropoiesis stimulating agents (ESA) to patients with chronic kidney disease (CKD) and spontaneous hemoglobin levels between 10 and 11 g/dL with no symptoms of anemization. The same applies to patients who have not been tested for blood ferritin levels and transferrin saturation, at least.
The target of 10-11 gr/dL of hemoglobin has been identified in patients with chronic kidney disease (CKD) as the hemoglobin level associated with a lower risk of complications, particularly for the cardiovascular system. It is also pointless to administer ESA without correcting any iron imbalance, since they would be unable to stimulate the patient's erythropoiesis effectively.
Sources
1. Executive summary of the KDIGO Controversies Conference on Supportive Care in Chronic Kidney Disease: developing a roadmap to improving quality care Sara N Davison, Adeera Levin, Alvin H Moss, Vivekanand Jha, Edwina A Brown, Frank Brennan, Fliss E M Murtagh, Saraladevi Naicker, Michael J Germain, Donal J O'Donoghue, Rachael L Morton and Gregorio T Obrador. Kidney International advance online publication 29 April 2015.
2. Low levels of serum ferritin lead to adequate hemoglobin levels and good survival in hemodialysis patients. Ogawa C, Tsuchiya K, Kanda F, Maeda T. Am J Nephrol 2014; 40(6): 561-70.
3. Soluble transferrin receptors and reticulocyte hemoglobin concentration in the assessment of iron deficiency in hemodialysis patients. Fusaro M, Munaretto G, Spinello M, Rebeschini M, Amici G, Gallieni M, Piccoli A. J Nephrol 2005 Jan-Feb; 18(1): 72-9.
4. Relationship between responsiveness to erythropoiesis-stimulating agent and long-term outcomes in chronic hemodialysis patients: a single-center cohort study. Ogawa T, Shimizu H, Kyono A, Sato M, Yamashita T, Otsuka K, Nitta K. Int Urol Nephrol 2014 Jan; 46(1): 151-9.
Attention. Please note that these items are provided only for information and are not intended as a substitute for consultation with a clinician. Patients with any specific questions about the items on this list or their individual situation should consult their clinician.