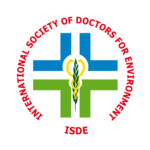 Water: don't drink bottled water, choosing, if possible, water from the tap which often has better organoleptic characteristics and is submitted to rigorous quality control.


Water is a precious "common good": without water nobody can survive. Bottled water only adds costs in terms of plastic or glass containers and their disposal. The water can be polluted by toxic products: great attention is needed to avoid this dangerous damage.
Sources
1. Rapporti ISTISAN 14-21 Linee guida per la valutazione e gestione del rischio nella filiera delle acque destinate al consumo umano, secondo i Water Safety Plans dell'OMS.
2. Rapporto nazionale pesticidi nelle acque. Dati 2011-2012, edizione 2014, Edizioni Ispra. www.isprambiente.gov.it
3. Bustaffa E, Minichilli F, Bianchi F: Studi su marcatori di esposizione ed effetto precoce in aree con inquinamento da arsenico: metodi e risultati del progetto SEPIAS, Epid. Prev. Suppl. 1, n. 3-4, anno 38, maggio-agosto 2014.
4. Associazione Yaku. La visione dell'acqua, Edizioni Nova Delphi, Roma, 2011.
5. Gleick PH: Bottled and sold: The story behind our obsession with bottled water. Island Press, 2010. 6. Lorna AW et al: Health beliefs about bottled water: a qualitative study. BMC Public Health 2009, 9:196.
Attention. Please note that these items are provided only for information and are not intended as a substitute for consultation with a clinician. Patients with any specific questions about the items on this list or their individual situation should consult their clinician.