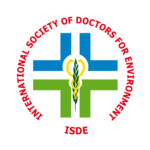 Water: do not drink bottled water but, where possible, prefer tap water which often has better organoleptic characteristics and is subjected to rigorous quality controls. Always use water sparingly.


The use of bottled mineral waters represents an unjustified expense (costs up to 1,000 times more), also due to the plastic or glass wrapping that must be collected and disposed of. The water from the aqueduct is subjected to periodic quality checks and has organoleptic characteristics that are comparable and often better than the water sold in bottles. The need to take water low in mineral substances (low mineral content) has no scientific basis: it is indicated only in rare pathologies, such as kidney diseases. The water in the water tables can be polluted by toxic products (hexavalent chromium, arsenic, trichlorethylene, atrazine, PFAS): it is therefore necessary to carefully monitor the quality of the water and possible sources of contamination. Water is a common good, very precious and must never be wasted, also because drought in the world is increasing due to climate change (eliminating leaks along the water pipes, eliminating all domestic waste).
Sources
1. Rapporto nazionale pesticidi nelle acque. Dati 2011-2012, edizione 2014, Edizioni Ispra. www.isprambiente.gov.it
2. Bustaffa E, Minichilli F, Bianchi F: Studi su marcatori di esposizione ed effetto precoce in aree con inquinamento da arsenico: metodi e risultati del progetto SEPIAS, Epid. Prev. Suppl. 1, n. 3-4, anno 38, maggio-agosto 2014.
3. Associazione Yaku. La visione dell'acqua, Edizioni Nova Delphi, Roma, 2011.
4. Gleick PH: Bottled and sold: The story behind our obsession with bottled water. Island Press, 2010.
5. Litta A., Cordiano V., Dall'acqua la vita e la salute, in: Di Ciaula A., Murgia V., Petronio M.G. Inquinamento ambientale e salute, Aboca Edizioni, 2019
Attention. Please note that these items are provided only for information and are not intended as a substitute for consultation with a clinician. Patients with any specific questions about the items on this list or their individual situation should consult their clinician.