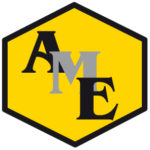 Thyroid nodules patients should not be treated with L-thyroxine except in selected cases.
Treatment with levothyroxine at TSH-suppressive dosage may modestly reduce the growth of a pre-existent thyroid nodule, prevent the development of new nodules and reduce the size of the thyroid. A significant reduction of the volume of the thyroid is however limited to a minority of cases treated for protracted periods (usually small, newly detected nodules with presence of colloid on FNA). The growth of a nodule is indeed not only due to TSH stimulation, as other growth factors may also be involved. TSH suppressive doses of Levothyroxine may induce subclinical thyrotoxicosis, which is particularly risky in postmenopausal women (worsening of osteoporosis) and in the elderly (worsening of pre-existent cardiac disease). This treatment should be considered only in highly selected cases.
Sources
1. Papini E, Petrucci L, Guglielmi R, et Al. Long-term changes in nodular goiter: a 5-year prospective randomized trial of levothyroxine suppressive therapy for benign cold thyroid nodules. J Clin Endocrinol Metab. 1998; 83: 780-83.
2. La Rosa GL, Ippolito AM, Lupo L, Cercabene G, Santonocito MG, Vigneri R, Belfiore A. Cold thyroid nodule reduction with L-thyroxine can be predicted by initial nodule volume and cytological characteristics. Clin Endocrinol Metab. 1996; 81: 4385-7.
3. Durante C, Costante G, Lucisano G, et al. The natural history of benign thyroid nodules. JAMA. 2015 Mar 3;313(9):926-35.
4. Gharib H and the AACE /AME/ETA Task Force on Thyroid Nodules. AACE, AME and ETA medical guidelines for clinical practice for the diagnosis and management of thyroid nodules. J Endocrinol Invest executive summary 2010, 33: 287.
Attention. Please note that these items are provided only for information and are not intended as a substitute for consultation with a clinician. Patients with any specific questions about the items on this list or their individual situation should consult their clinician.