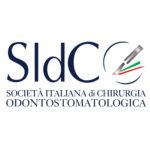 DON'T routinely DISCONTINUE antiplatelet agents in oral surgical procedures and DON'T REPLACE them with low molecular weight heparins
DON'T routinely DIThe intra / post-operative hemorrhagic risk in patients treated with oral antiplatelet agents is significantly lower than the potential cardiac and vascular complications resulting from treatment suspension. In accordance with the recommendations of the European Society of Cardiology, the discontinuation of therapy with antiplatelet agents, especially in patients with high cardiovascular risk, and their replacement with low-molecular weight heparin are contraindicated. Good practice: to MANAGE any bleeding with TOPICAL antihemorrhagic drugs.
Sources
1. Steen Dalby Kristensen et al.2014 ESC/ESA Guidelines on non-cardiac surgery: cardiovascular assessment and management. European Heart Journal Sep 2014, 35 (35) 2383-2431;
2. Sadeghi-Ghahrody M, Yousefi-Malekshah SH, Karimi-Sari H, Yazdanpanah H, Rezaee-Zavareh MS, Yavarahmadi M. Bleeding after tooth extraction in patients taking aspirin and clopidogrel (Plavix®) compared with healthy controls. Br J Oral Maxillofac Surg. 2016 Jun; 54(5):568-72.
3. Halley D, Weld-Moore R, Duane B. No evidence for stopping long-term aspirin therapy before tooth extraction. Evid Based Dent. 2015 Dec; 16(4):118-9.
4. Zhao B, Wang P, Dong Y, Zhu Y, Zhao H. Should aspirin be stopped before tooth extraction? A meta-analysis. Oral Surg Oral Med Oral Pathol Oral Radiol. 2015 May;119(5):522-30.
Attention. Please note that these items are provided only for information and are not intended as a substitute for consultation with a clinician. Patients with any specific questions about the items on this list or their individual situation should consult their clinician.