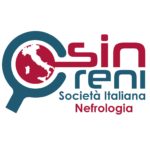 Only opt for chronic dialysis after a decision-making process has been conducted jointly with patients, their families, and their family physicians.
Hemodialysis is a challenging treatment, not only for patients, but also for their families. Adult patients' continuous absences from work, and pediatric patients' absences from school are already an important factor limiting their normal life. For elderly patients, members of the family often have to find time, among their other engagements, to cope with transporting patients to and from the dialysis unit, and so on. Peritoneal dialysis is a more appropriate choice for children, and for young adults of working age who are married or living with a stable partner. It has the advantage of being performed at the patient's home (so does home-based hemodialysis, but the latter is still not widely available in our country). Of course, having to spend every night on peritoneal dialysis has a severely limiting effect on a patient's social life, and is therefore sometimes not appreciated by adolescents or adults. In any case, given its considerable impact on the quality of life of patients and their families, the choice between the different types of dialysis should not be dictated by medical issues alone. It should also take into account the lifestyle, age and habits of the patient and his/her family.
Sources
1. Executive summary of the KDIGO Controversies Conference on Supportive Care in Chronic Kidney Disease: developing a roadmap to improving quality care Sara N Davison, Adeera Levin, Alvin H Moss, Vivekanand Jha, Edwina A Brown, Frank Brennan, Fliss E M Murtagh, Saraladevi Naicker, Michael J Germain, Donal J O'Donoghue, Rachael L Morton and Gregorio T Obrador. Kidney International advance online publication 29 April 2015.
Attention. Please note that these items are provided only for information and are not intended as a substitute for consultation with a clinician. Patients with any specific questions about the items on this list or their individual situation should consult their clinician.