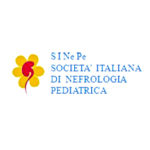 In the case of low-grade or asymptomatic proteinuria, it is not necessary to perform blood tests or complex instrumental exams. In these cases, medical history, physical exam and urine tests (two separate tests performed at least a week apart) are sufficient. The appropriate diagnostic approach for proteinuria should be followed, if proteinuria persists.
In paediatric clinical practice, the occasional finding of low-grade proteinuria is frequent, though it is not always an indication of kidney damage or disease. However, the definition of a more appropriate diagnostic approach is useful both for the timely detection of diseases which could potentially compromise renal function if neglected or left unrecognised, and in order to avoid useless and costly treatments.When low-grade proteinuria is detected, a thorough medical history should be taken and a physical exam carried out in order to look for clear signs and symptoms of renal disease (oedema, urinary disorders, macroscopic alterations in urine colour; arterial hypertension, altered height/weight growth and/or particular skin damage); then the persistence of proteinuria should be confirmed. When history and physical exam are negative, the most appropriate diagnostic tool is repeat urinalysis.
In the case of triggering events (physical exertion, fever or temporary dehydration with excessive concentration of the urine), proteinuria can be detected with a single urine test. In the absence of a triggering event, urinalysis should be performed on at least two separate occasions, more than a week apart.
Conversely, persistent proteinuria requires an in-depth diagnostic approach (microscopic examination of the urinary sediment, urine culture, quantification of proteinuria, blood and instrumental tests).
Sources
1. Yanagihara T, Hamada R, Ishikura K, Uemura O, Matsuyama T, Takahashi S, Honda M. Urinary screening and urinary abnormalities in 3-year-old children in Japan. Pediatr Int. 2015 Jun; 57(3): 354-8.
2. Masciani M., Pasini A., Montini G. Proteinuria asintomatica nel bambino. G Ital Nefrol. 2011 Sep-Oct; 28 (5): 489-498.
3. Van der Velde M, Halbesma N, de Charro FT, et al. Screening for albuminuria identifies individuals at increased renal risk. J Am Soc Nephrol 2009 Apr; 20 (4): 852-62.
Attention. Please note that these items are provided only for information and are not intended as a substitute for consultation with a clinician. Patients with any specific questions about the items on this list or their individual situation should consult their clinician.