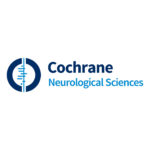 Don't use benzodiazepines or other sedative-hypnotics in older adults as first choice for insomnia.
Older adults have increased sensitivity to benzodiazepines and other hypnotics and decreased drug metabolism. In general, all benzodiazepines increase risk of cognitive impairment, delirium, falls, fractures and motor vehicle accidents, leading to hospitalization and death. Older patients, their families and their caregivers should recognize these potential harms when considering treatment strategies for insomnia, agitation or delirium. Use of benzodiazepines may be appropriate for seizures, REM sleep behavior disorders, alcohol/benzodiazepines withdrawal symptoms, severe generalized anxiety disorder and periprocedural anesthesia.
Sources
1. The 2019 American Geriatrics Society Beers Criteria® Update Expert Panel. American Geriatrics Society 2019 Updated AGS Beers Criteria® for Potentially Inappropriate Medication Use in Older Adults. J Am Geriatr Soc. 2019 Apr;67(4):674-694. doi: 10.1111/jgs.15767
2. Sateia MJ, Buysse DJ, Krystal AD, Neubauer DN, Heald JL. Clinical practice guideline for the pharmacologic treatment of chronic insomnia in adults: an American Academy of Sleep Medicine clinical practice guideline. J Clin Sleep Med. 2017;13(2):307–349
3. Finkle WD, Der JS, Greenland S, Adams JL, Ridgeway G, Blaschke T, Wang Z, Dell RM, VanRiper KB. Risk of fractures requiring hospitalization after an initial prescription of zolpidem, alprazolam, lorazepam or diazepam in older adults. J Am Geriatr Soc. 2011 Oct;59(10):1883–1890.
4. Torvinen-Kiiskinen S, Tolppanen AM, Koponen M, Tanskanen A, Tiihonen J, Hartikainen S, Taipale H. Antidepressant use and risk of hip fractures among community-dwelling persons with and without Alzheimer's disease. Int J Geriatr Psychiatry. 2017;32(12):e107-e115.
5. Berry SD, Lee Y, Cai S, Dore DD. Nonbenzodiazepine sleep medication use and hip fractures in nursing home residents. JAMA Intern Med. 2013;173(9):754–761
Attention. Please note that these items are provided only for information and are not intended as a substitute for consultation with a clinician. Patients with any specific questions about the items on this list or their individual situation should consult their clinician.