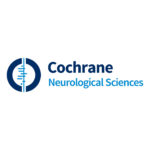 Don't use benzodiazepines or other sedative-hypnotics in older adults as first choice for insomnia.
Large population studies of the elderly have demonstrated that the use of benzodiazepines or other hypnotics is associated to a more than doubled risk in motor vehicle accidents, falls and hip fractures leading to hospitalization and death. Elderly patients, their families and their care-givers should be aware of this risk while treating insomnia, behavioral disturbances or delirium. Benzodiazepines should be reserved to treatment of delirium tremens or severe generalized anxiety disorder unresponsive to other treatments.
Adapted from American Geriatrics Society
Sources
1. Finkle WD, Der JS, Greenland S, Adams JL, Ridgeway G, Blaschke T, Wang Z, Dell RM, VanRiper KB. Risk of fractures requiring hospitalization after an initial prescription of zolpidem, alprazolam, lorazepam or diazepam in older adults. J Am Geriatr Soc. 2011 Oct;59(10):1883–1890.
2. Allain H, Bentue-Ferrer D, Polard E, Akwa Y, Patat A. Postural instability and consequent falls and hip fractures associated with use of hypnotics in the elderly: a comparative review. Drugs Aging. 2005;22(9):749–765.
3. The American Geriatrics Society 2012 Beers Criteria Update Expert Panel. American Geriatrics Society Updated Beers Criteria for potentially inappropriate medication use in older adults. J Am Geriatr Soc. 2012 Apr;60(4):616-31.
Attention. Please note that these items are provided only for information and are not intended as a substitute for consultation with a clinician. Patients with any specific questions about the items on this list or their individual situation should consult their clinician.