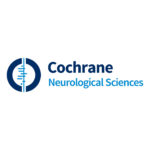 Don't use antipsychotics as a first choice to treat behavioral symptoms of dementia. Identifying and addressing causes of behavior change can make treatment unnecessary.
Behavioral and psychological symptoms of dementia (BPSD) include agitation, aggression, anxiety, irritability, depression, apathy and psychosis. In such instances the use of antipsychotics are often prescribed with limited benefit, and the possibility of severe side effects such as higher risk of stroke and vascular death, parkinsonian or other extrapyramidal symptoms, sedation, confusion, cognitive functions impairment and weight increase, may outweigh potential benefits.
The objective in using antipsychotics is not to calm generic agitation but to help patients at risk of harming themselves or others or in extreme conditions of distress. Assessing and identifying the cause of a behavioral disorder (including pain, constipation, environmental factors such as noise or temperature), ensuring safety, reducing distress and supporting everyday life functions can make antipsychotic treatment unnecessary. If these measures prove uneffective, antipsychotics can be used considering the balance between risks and benefits.
Adapted from American Geriatrics Society, AMDA – Dedicated to Long Term Care Medicine™, American Psychiatric Association
Sources
1. Sink KM, Holden KF, Yaffe K. Pharmacological treatment of neuropsychiatric symptoms of dementia: a review of the evidence. JAMA. 2005; 293: 596–608.
2. Schneider LS, Dagerman KS, Insel P. Risk of death with atypical antipsychotic drug treatment for dementia: meta-analysis of randomized placebo-controlled trials. JAMA. 2005;294(15):1934–43.
3. Ballard CG, Waite J, Birks J. Atypical antipsychotics for aggression and psychosis in Alzheimer's disease. Cochrane Database Syst Rev. 2006 Jan 25;(1):CD003476.
4. Maher A, Maglione M, Bagley S, Suttorp M, Hu JH, Ewing B, Wang Z, Timmer M, Sultzer D, Shekelle PG. Efficacy and comparative effectiveness of atypical antipsychotic medications for off-label uses in adults: A systematic review and meta-analysis. JAMA. 2011 Sep 28;306(12):1359-69.
5. The American Geriatrics Society 2012 Beers Criteria Update Expert Panel. American Geriatrics Society Updated Beers Criteria for potentially inappropriate medication use in older adults. J Am Geriatr Soc. 2012 Apr;60(4):616-31.
6. Richter T, Meyer G, Möhler R, Köpke S. Psychosocial interventions for reducing antipsychotic medication in care home residents. Cochrane Database Syst Rev. 2012 Dec 12;12:CD008634.
Attention. Please note that these items are provided only for information and are not intended as a substitute for consultation with a clinician. Patients with any specific questions about the items on this list or their individual situation should consult their clinician.