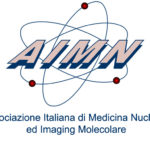 Don't treat with radioiodine low-risk differentiated thyroid carcinomas (namely "microcarcinomas" or carcinomas <1 cm, in the absence of unfavorable prognostic factors), after total thyroidectomy
Both the literature and the guidelines of the American Thyroid Association and the European Association of Nuclear Medicine (EANM) agree on this position. However, established clinical practice does not correspond to this "official" position, and, in many cases, considerations of "defensive" medicine prevail, according to which, a radioiodine dose, to eliminate the small thyroid residue, should not be denied to anyone. Current legislation (Legislative Decree 187/00) requires that these therapies are carried out as in-patient treatments. Therefore, to include in waiting lists patients with inappropriate indications has an impact not only from the point of view of the ethical and ecological sustainability (radiation protection), but also in terms of cost / effectiveness
Sources
1. Luster M, Clarke SE, Dietlein M, Lassmann M, Lind P, Oyen WJ, Tennvall J, Bombardieri E; European Association of Nuclear Medicine (EANM). Guidelines for radioiodine therapy of differentiated thyroid cancer. Eur J Nucl Med Mol Imaging. 2008 Oct;35(10):1941-59.doi: 10.1007/s00259-008-0883-1. PubMed PMID: 18670773.
2. American Thyroid Association (ATA) Guidelines Taskforce on Thyroid Nodules and Differentiated Thyroid Cancer, Cooper DS, Doherty GM, Haugen BR, Kloos RT, Lee SL, Mandel SJ, Mazzaferri EL, McIver B, Pacini F, Schlumberger M, Sherman SI, Steward DL, Tuttle RM. Revised American Thyroid Association management guidelines for patients with thyroid nodules and differentiated thyroid cancer. Thyroid. 2009 Nov;19(11):1167-214. doi: 10.1089/thy.2009.0110. Erratum in: Thyroid. 2010 Aug;20(8):942. Hauger, Bryan R [corrected to Haugen, Bryan R]. Thyroid. 2010 Jun;20(6):674-5. PubMed PMID: 19860577.
Attention. Please note that these items are provided only for information and are not intended as a substitute for consultation with a clinician. Patients with any specific questions about the items on this list or their individual situation should consult their clinician.