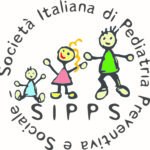 Don't shorten antibiotic course in children with acute pharyngitis and microbiologic confirmation of streptococcal infection.
The recommended first choice antibiotic therapy is amoxicillin 50 mg/kg divided into 2-3 administrations for 10 days. Only a 10-day therapy is associated with effective reduction in the risk of rheumatic disease. Only in cases with poor compliance should intramuscular benzathine penicillin be recommended.
Sources
1. Chiappini E et al. Management of acute pharyngitis in children: summary of the Italian National Institute of Health guidelines. Clin Ther 2012; 34: 1442-58.
2. Altamimi S, Khalil A, Khalaiwi KA, Milner RA, Pusic MV, Al Othman MA.Short-term late-generation antibiotics versus longer term penicillin for acute streptococcalpharyngitis in children. Cochrane Database Syst Rev 2012: CD004872.
3. Falagas ME. Effectiveness and safety of short-course vs long-course antibiotic therapy for group a beta hemolytic streptococcal tonsillopharyngitis: a meta-analysis of randomized trials. Mayo Clin Proc 2008; 82: 880-9.
Attention. Please note that these items are provided only for information and are not intended as a substitute for consultation with a clinician. Patients with any specific questions about the items on this list or their individual situation should consult their clinician.