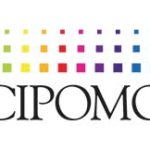 Don't routinely use cancer-directed therapy for solid tumor patients with low performance status (3 or 4) or progressive after 2-3 therapeutic lines, but prioritize palliative care.
The anticancer treatments in general are likely to be ineffective in patients with solid tumors with the following characteristics: low performance status (3-4), no response to previous evidence-based therapies, not eligibility for a clinical trial, the absence of evidence of effectiveness of further treatment. Only exceptions are patients in which the functional limitations are due to non neoplastic pathological conditions resulting in a low PS or patients with disease characteristics (for example, genetic mutations) that suggest a high probability of response to therapy. The choice of avoid anticancer therapies must be sustained by appropriate palliative and supportive therapy (simultaneous care).
Sources
1. Engstrom PF, Benson AB 3rd, Chen YJ, et al: Colon cancer clinical practice guidelines. J Natl Compr Canc Netw 3:468-491, 2005.
2. Smith TJ, Hillner BE: Bending the cost curve in cancer care. N Engl J Med 364:2060-2065, 2011.
3. Peppercorn JM, Smith TJ, Helft PR, et al: American Society of Clinical Oncology statement: Toward individualized care for patients with advanced cancer. J Clin Oncol 29:755-760, 2011.
4. Azzoli CG, Temin S, Aliff T, et al: 2011 focused update of 2009 American Society of Oncology clinical practice guideline update on chemotherapy for stage IV non–small cell lung cancer. J Clin Oncol 29:3825-3831, 2011.
5. McCarthy M. Chemotherapy does not improve quality of life in cancer patients at end of life, US study finds BMJ 2015;351:h4139 doi: 10.1136/bmj.h4139
Attention. Please note that these items are provided only for information and are not intended as a substitute for consultation with a clinician. Patients with any specific questions about the items on this list or their individual situation should consult their clinician.