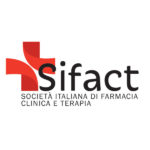 Don't prescribe MF-59 adjuvated influenza vaccine in elderly people.
The population at increased risk for developing influenza is represented by subjects aged ≥65 years or suffering from co-morbidities. However, defining the "place in therapy" of the different types of influenza vaccine is difficult because comparative studies based on clinically relevant end-points (reduced hospitalization rates, deaths) are lacking and are generally characterised by a poor methodological quality. These limitations apply in particular to the MF-59 adjuvated type of vaccine. In conclusion, the adjuvated vaccine has no advantages while its price is considerable higher than that of the non-adjuvated vaccine.
Sources
1. Frey SE, Reyes MR, Reynales H et al. Comparison of the safety and immunogenicity of an MF59®-adjuvanted with a non-adjuvanted seasonal influenza vaccine in elderly subjects. Vaccine. 2014 Sep 3;32(39):5027-34. doi: 10.1016/j.vaccine.2014.07.013.
2. Trippoli S. Comparison between MF59-adjuvanted vaccine and non -adjuvanted vaccines: data are still lacking about clinical outcomes (Comment). PubMed Commons, available at http://www.ncbi.nlm.nih.gov/pubmed/26022564#cm26022564_11401 accessed 17 August 2015.
Attention. Please note that these items are provided only for information and are not intended as a substitute for consultation with a clinician. Patients with any specific questions about the items on this list or their individual situation should consult their clinician.