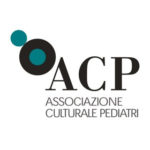 Don't prescribe antibiotics to treat respiratory infections probably due to viral agents in children (pharyngitis, sinusitis, bronchitis).
Antibiotics turn out to be the most commonly prescribed drugs in Italy and antibiotic-resistance is a progressively growing phenomenon. The proper clinical good practice for viral infection, according to International guidelines is to watch and wait, in rightly selected cases (following clinic-anamnestic-epidemiological criteria) and to use antibiotics just in selected circumstances. To avoid antibiotic-therapy in presumably viral infections and to prescribe the right dose and timing is of help in lowering side effects, including the growth of resistant pathogens.
Sources
1. Farley R, Spurling GK, et al. Antibiotics for bronchiolitis in children under two years of age. Cochrane Database Syst Rev. 2014 Oct 9;10:CD005189.
2. Hersh AL et al ,and Committee On Infectious Disease. Principles of Judicious Antibiotic Prescribing for Upper Respiratory Tract Infections in Pediatrics. Pediatrics 2013; 132; 1146. DOI:10.1542/peds.2013-3260.
3. European Center for Disease Prevention and Control. Summary of the latest data on antibiotic resistance in the European Union. http://ecdc.europa.eu/en/eaad/Documents/antibiotic-resistance-in-EU-summary.pdf
4. NICE clinical guidelines 160.2013 May. Feverish illness in children. Assessment and initial management in children younger than 5 years.
Attention. Please note that these items are provided only for information and are not intended as a substitute for consultation with a clinician. Patients with any specific questions about the items on this list or their individual situation should consult their clinician.