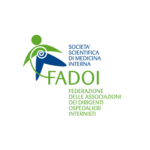 Don't prescribe acid suppressant therapy in order to prevent stress ulcers in hospitalized patients, unless there is a high risk of bleeding.
According to the international guidelines, the pharmacological prophylaxis of the peptic stress ulcers with antagonists of the H2 receptors or proton pump inhibitors (PPI), is not indicated outside the intensive care setting. Even the term "gastric protection" should be avoided in this context, because it emphasizes the beneficial (obviously desirable) action, while masking the adverse effects and the possible harms. In particular, the PPI, largely used for prevention purposes in Italy, enhance the susceptibility to community pneumonias and to Chlostridium difficile infections. Even if thought for a limited period of time during an hospital stay, their prescription tends to persist indefinitely outside the hospital, with a relevant impact in terms of pharmacy expenditures.
Sources
1. American Society of Health System Pharmacists. ASHP therapeutic guidelines on stress ulcer prophylaxis. Am J Health Syst Pharm 1999; 56: 347-379.
2. Bez C, Perrottet N, Zingg T, Leung Ki EL, Demartines N. Pannatier A. Stress ulcer prophylaxis in non-critically ill patients: a prospective evaluation of current practice in a general surgery department. Journal of Evaluation in Clinical Practice 2013; 19: 374–378. doi: 10.1111/j.1365-2753.2012.01838.x
3. Gullottta R, Ferraris L, Corlezzi C, Minoli G, Prada A, Comin U, Rocca F, Ferrara A, Curzio M. Are we correctly using the inhibitors of gastric acid secretion and cytoprotective drug? Results of a multicentre study. Ital J Gastroenterol Hepatol 1997;29(4):325-9.
4. Parente F, Cicino C, Gallus S, Bagiggia S, Greco S, Pastore L, Bianchi Porro G. Hospital use of acid-suppressive medications and its fall-out on prescribing in general practice: a 1-month survey. Aliment Pharmacol Ther 2003; 17(12): 1503-6.
5. Herzig SJ, Howell MD, Ngo LH, Marcantonio ER. Acid-suppressive medication use and the risk for hospital-acquired pneumonia. JAMA 2009;301(20):2120-8. doi: 10.1001/jama.2009.722.
6. Cunningham R, Dale B, Undy B, Gaunt N. Proton pump inhibitors as a risk factor for Clostridium difficile diarrhoea. J Hosp Infect 2003; 54(3): 243-5.
Attention. Please note that these items are provided only for information and are not intended as a substitute for consultation with a clinician. Patients with any specific questions about the items on this list or their individual situation should consult their clinician.