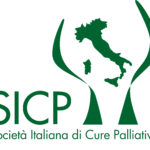 Don't exclude nor postpone the oral or parenteral administration of opioids for the palliative treatment of dyspnoea in patients affected by chronic incurable illness with a limited life expectancy.
According to numerous systematic reviews, oral or parenteral opioids are effective in reducing distress caused by breathlessness in patients with advanced or terminal illness.
Sources
1. Jennings AL, Davies AN, Higgins JP, Broadley K. Opioids for the palliation of breathlessness in terminal illness. Cochrane Database Syst Rev 2001;(4):CD002066.
2. Viola R, Kiteley C, Lloyd NS, et al. The management of dyspnoea in cancer patients: a systematic review. Support Care Cancer 2008; 16(4):329-37.
3. Ben-Aharon I, Gafter-Gvili A, Leibovici L, Stemmer SM. Interventions for alleviating cancer-related dyspnoea: a systematic review and meta-analysis. Acta Oncol 2012;51(8):996-1008.
Attention. Please note that these items are provided only for information and are not intended as a substitute for consultation with a clinician. Patients with any specific questions about the items on this list or their individual situation should consult their clinician.