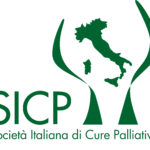 Don't combine drugs for which there is no documented evidence of compatibility and chemical and physical stability in devices for the continuous subcutaneous or intravenous infusion of medications (e.g. Elastomers).
In palliative care it is common practice to administer of a combination of drugs by elastomeric pumps for continuous subcutaneous infusion when patients are unable to take oral medication. Due to incompatibility, some combinations may produce chemical-physical reactions, this is often visible to the naked eye (precipitation, cloudiness, colour change) but it is often not perceptible. Non-compatibility causes a reduction in the effect of one or more of the combined drugs. Specific studies have established the drugs combinations that can be used safely in palliative care.
Sources
1. Rose M, Currow DC. The need for chemical compatibility studies of subcutaneous medication combinations used in palliative care. J Pain Palliat Care Pharmacother. 2009; 23(3): 223-30.
2. Twycross R, Wilcock A, Howard P. Palliative Care Formulary (PCF5). 5th Edition (UK) 2014. ISBN: 978-0-9552547-9-6.
Attention. Please note that these items are provided only for information and are not intended as a substitute for consultation with a clinician. Patients with any specific questions about the items on this list or their individual situation should consult their clinician.