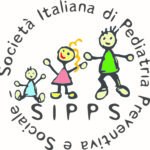 Don't administer antibiotics in children with acute pharyngitis unless microbiologic confirmation of streptococcal infection has been carried out.
Most pharyngitis cases are of viral origin and do not require antibiotic therapy. It is not possible to distinguish bacterial from viral infection only on a clinical basis. Therefore, a rapid test or throat culture is necessary to select children with streptococcal infection. Microbiologic tests should be carried out only in children with suggestive symptoms, in accordance with the guideline recommendations, to avoid the treatment of healthy carriers. Do not repeat test at treatment completion.
Sources
1. Lean WL et al. Rapid diagnostic tests for group A streptococcal pharyngitis: a meta-analysis. Pediatrics. 2014; 134: 771-81.
2. Gunnarsson MS et al. In primary health care, never prescribe antibiotics to patients suspected of having an uncomplicated sore throat caused by group A beta-haemolytic streptococci without first confirming the presence of this bacterium. Scand J Infect Dis. 2012; 44: 915-21.
3. Kose E, Sirin Kose S, Akca D, Yildiz K, Elmas C, Baris M, Anil M J. The Effect of Rapid Antigen Detection Test on Antibiotic Prescription Decision of Clinicians and Reducing Antibiotic Costs in Children with Acute Pharyngitis. Trop Pediatr 2016. 62: 308-15.
Attention. Please note that these items are provided only for information and are not intended as a substitute for consultation with a clinician. Patients with any specific questions about the items on this list or their individual situation should consult their clinician.