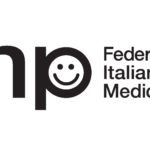 Do not use topical nasal therapy through Nebulizers with drugs not specifically approved for this route of administration
Very often topical therapies through micronized nasal shower or other nebulizers are prescribed in order to treat upper-respiratory tract infections (particularly otitis, rhinosinusitis, adenoid hypertrophy, rhinopharyngitis, etc.). In most cases the use of corticosteroid and antibiotic drugs is off-label, because indications or route of administration are other than that approved by the Italian Regulatory Agency of Drugs (AIFA) . No official guidelines for the treatment of these infections recommend such therapeutic practice. There is some emerging evidence only for the use of hypertonic solution and hyaluronic acid. Therefore, topical nasal therapeutic practices with drugs not specifically approved must be avoided.
Sources
1. N. Principi, S Esposito, Nasal Irrigation: An Imprecisely Defined Medical Procedure Int. J. Environ. Res. Public Health 2017, 14, 516.
2. P.-L. Bastier, A. Lechota, L. Bordenaveb,c, M. Durandc, L. de Gaborya Nasal irrigation: From empiricism to evidence-based medicine. A review Head and Neck diseases European Annals of Otorhinolaryngology, 132 (2015) 281–285.
3. Clinical practice guideline for acute bacterial rhinosinusitis in children and adults Chow AW, Benninger MS, Brook I, et al. IDSA. Clin Infect Dis 2012;54:e72-112.
4. Canadian clinical practice guidelines for acute and chronic rhinosinusitis Desrosiers M, Evans GA, Keith PK, et al.. Allergy Asthma Clin Immunol 2011;7:2.
5. American academy of pediatrics: Clinical practice guideline for the diagnosis and management of acute bacterial sinusitis in children aged 1 to 18 years. Wald, E.R.; Applegate, K.E.; Bordley, C.; Darrow, D.H.; Glode, M.P.; Marcy, S.M.; Nelson, C.E.; Rosenfeld, R.M.; Shaikh, N.; Smith, M.J.; et al. Pediatrics 2013, 132, e262–e280.
Attention. Please note that these items are provided only for information and are not intended as a substitute for consultation with a clinician. Patients with any specific questions about the items on this list or their individual situation should consult their clinician.