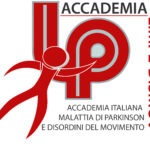 Do not use myocardial scintigraphy with metaiodobenzylguanidine (MIBG) to diagnose Parkinson's disease.
[123I]-MIBG myocardial scintigraphy was originally developed to assess postganglionic presynaptic cardiac sympathetic nerve endings in heart disease. Subsequently, cardiac MIBG uptake was demonstrated to be reduced in patients with Lewy body diseases such as Parkinson's disease. However, several studies have shown that the sensitivity of MIBG myocardial scintigraphy is comparable to that of clinical diagnosis. Therefore, cardiac [123I] –MIBG myocardial scintigraphy may assist in the differential diagnosis of Parkinson's disease versus other parkinsonisms, but it must not be used not to replace clinical diagnosis, especially in the early stages of the disease or in the case of diagnostic uncertainty. Furthermore, particular attention should be paid to the pharmacological treatments of patients, in particular tricyclic antidepressants, which can interfere with the result of the [123I]-MIBG myocardial scintigraphy.
Sources
1. Orimo S et al. 123I-MIBG myocardial scintigraphy for differ- entiating Parkinson's disease from other neurodegenerative parkinsonism: a systematic review and meta-analysis. Park Relat Disord 2012; 18: 494-500.
2. Berardelli A et al. EFNS/MDS-ES recommendations for the diagnosis of Parkinson's disease. Eur J Neurol 2013; 20: 16-34.
Attention. Please note that these items are provided only for information and are not intended as a substitute for consultation with a clinician. Patients with any specific questions about the items on this list or their individual situation should consult their clinician.