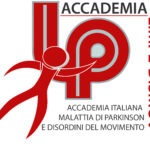 Do not use antipsychotic medication except clozapine and quetiapine to treat psychosis in Parkinson's disease.
Several studies have shown that clozapine and quetiapine, when used to treat psychosis in Parkinson's disease do not worsen motor symptoms, unlike other antipsychotics. In patients with psychosis and Parkinson's disease, treatment with low dose clozapine should be considered as the first choice in the treatment of psychosis. However, a mandatory requirement for clozapine use is regular monitoring of white blood cell count and absolute neutrophil count. If regular weekly blood tests are not possible, low-dose quetiapine should be considered as an alternative antipsychotic therapy for the treatment of psychosis in Parkinson's disease
Sources
1. Seppi K et al. The Movement Disorder Society evidence-based medicine review update: treatments for the non-motor symp- toms of Parkinson's disease. Mov Disord 2011; 26: S42-80.
2. Goetz CG et al. Antipsychotic medication treatment for mild hallucinations in Parkinson's disease: positive impact on long- term worsening. Mov Disord 2008; 23: 1541-5.
Attention. Please note that these items are provided only for information and are not intended as a substitute for consultation with a clinician. Patients with any specific questions about the items on this list or their individual situation should consult their clinician.