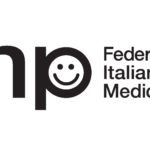 Do not treat a fever systemically unless there are symptoms of discomfort. If you decide to treat it, use an appropriate dose avoiding combined/alternate use of paracetamol and ibuprofen
Paracetamol and ibuprofen are the first-choice antipyretic drugs. Fever needs a pharmacological treatment only if and when it causes malaise and/or it is accompanied by pain. Antipyretic drugs must not be used with the only aim of decreasing the body temperature of the feverish child. The latter method leads to an inappropriate and excessive use of antipyretic medications. Furthermore, very often it leads to a combined/alternate use of paracetamol and ibuprofen that in most cases is not necessary for the child health and wellbeing, because of the risk of incurring in unpleasant and avoidable side effects. In order to assure their effectiveness, paracetamol and ibuprofen must be dosed appropriately. It is possible to substitute one drug with another whenever the former is not effective in managing discomfort/pain.
Sources
1. Chiappini E, et al. Writing Committee of the Italian Pediatric Society Panel for the Management of Fever in Children. Clin Ther 2009;31:1826-43. Guidelines.
2. La gestione di febbre e dolore in età pediatrica - Sipps (https://www.sipps.it/pdf/editoriale/GestioneFebbreDolore.pdf)
3. Gestione del segno e sintomo febbre in pediatria Aggiornamento 2016 delle Linee Guida italiane (https://www.sipps.it/pdf/rivista/2017_03s.pdf)
4. Fever in under 5s: assessment and initial management (CG160) NICE Clinical guideline Published May 2013 Last updated August 2017
Attention. Please note that these items are provided only for information and are not intended as a substitute for consultation with a clinician. Patients with any specific questions about the items on this list or their individual situation should consult their clinician.