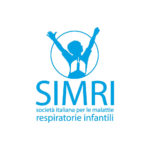 Do not prescribe antihistamines for preventing asthma in children.
The use of antihistamines is not recommended for preventing asthma in children. The goals of asthma treatment are to achieve symptoms control and reduce risk of exacerbations. Antihistamines are recommended only in patients with asthma and associated allergic rhinitis in order to achieve the control of symptoms such as rhinorrhea, sneezing and nasal pruritus.
Sources
1. BTS/SIGN British guideline on the management of asthma, 2016. www.brit-thoracic.org
2. Fitzsimons R et al. Antihistamine use in children. Arch Dis Child Educ Pract Ed. 2015 Jun; 100 (3): 122-31.
3. Global Strategy for Asthma Management and Prevention (GINA), 2016 update. www.ginasthma.org
Attention. Please note that these items are provided only for information and are not intended as a substitute for consultation with a clinician. Patients with any specific questions about the items on this list or their individual situation should consult their clinician.