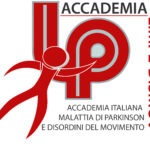 Do not delay prescribing Levodopa therapy to treat patients early in the course of Parkinson's disease.
Prescription of levodopa as a pharmacological treatment for Parkinson's disease is often delayed in favour of levodopa-sparing therapies (such as dopamine agonists) due to concerns regarding the risk of drug-induced motor complications or possible toxic effect of levodopa. However, the increase in the risk of motor complications associated to levodopa therapy compared to dopamine agonist therapy is still debated, while several studies showed that the use of dopamine agonists increases the incidence of other important side effects (such as impulse control disorders) and induces scarcer control of motor symptoms compared to levodopa. Furthermore, clinical studies have not brought conclusive evidence on the risk of neurotoxicity by early treatment with levodopa. Patients in the early stage of Parkinson's disease may be considered for treatment with levodopa if required by the clinical condition. Noteworthy, the combined treatment of levodopa and entacapone in the early stage of the disease is not indicated, in order to reduce the risk of motor complications
Sources
1. Zhang J et al. Revisiting the Medical Management of Parkinson's Disease: Levodopa versus Dopamine Agonist. Curr Neuropharmacol. 2016; 14(4): 356-63.
2. Fahn S et al. Levodopa and the progression of Parkinson's disease. N. Engl. J. Med, 2004; 351(24): 2498-2508.
Attention. Please note that these items are provided only for information and are not intended as a substitute for consultation with a clinician. Patients with any specific questions about the items on this list or their individual situation should consult their clinician.