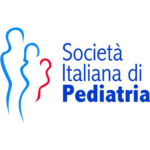 Do not administer drug therapy other than symptomatic drugs in pediatric and adolescent cases of COVID-19 for which hospitalization is not required.
Symptomatic treatment is the same as that used for common respiratory infections and gastroenteritis. In the majority of symptomatic cases of pediatric and adolescent SARS-CoV-2 infection, symptomatic therapy alone with acetaminophen or ibuprofen in the absence of dehydration is recommended. In case of respiratory symptoms that may benefit from inhalation therapy with bronchodilators and/or corticosteroids, a spacer is preferred over a nebulizer to reduce the spread of viral particles in the air. In case of diarrhea or vomiting, proper hydration with oral rehydration solutions should be ensured. Antibiotic therapy is not indicated unless there is a likely bacterial complication. The therapeutic, immunomodulatory, or antiviral use of azithromycin or chloroquine/hydroxychloroquine is not recommended.
Sources
1. Garazzino S, Montagnani C, Donà D, et al. Italian SITIP-SIP Pediatric Infection Study Group; Ita-lian SITIP-SIP SARS-CoV-2 paediatric infection study group. Multicentre Italian study of SARS-CoV-2 infection in children and adolescents, preliminary data as at 10 April 2020. Euro Surveill. 2020;25:2000600.
2. Lamontagne F, Agoritsas T, Macdonald H, et al. A living WHO guideline on drugs for COVID-19. BMJ 2020;370:m3379.
3. Venturini E, Montagnani C, Garazzino S, et al. Italian SITIP-SIP SARS-Cov-2 pediatric infec-tion study group. Treatment of children with COVID-19: position paper of the Italian Society of Pediatric Infectious Disease. Ital J Pediatr. 2020;46:139.
Attention. Please note that these items are provided only for information and are not intended as a substitute for consultation with a clinician. Patients with any specific questions about the items on this list or their individual situation should consult their clinician.