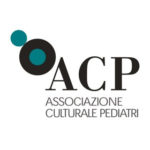 Avoid using drugs (anti H2, procynetics, protonic pump inibitors-PPI) in physiological Gastro Esophageal Reflux (GER) not interfering with growth and not associated with clinical signs or symptoms of GER Disease. Don't prescribe drugs in "happy spitters".
Phisiological GER commonly causes regurgitation or vomiting in the first year of life, it improves and disappears with growth and there is no evidence that it is the cause of lesions, even in long term studies. PPI are not effective to solve GER and their safety is not proved in children. The use of anti acid, anti H2, PPI and pro cinetics is to be restricted to GER Disease (GERD), properly diagnosed, that is an extremely rare condition in pediatric population and mostly related to predisposing conditions. There is no prove of efficacy of the use of drugs to treat GERD as empiric therapy – with diagnostic aim – in spitting infants presenting crisis of crying, irritability and bending (which could be physiological and disappear in some weeks). Nevertheless, anti GERD drugs are very commonly prescribed in children under one year of life. Differentiate between GER and GERD is essential to reduce inappropriate therapy.
Sources
1. Vandenplas Y, Rudolph CD, Di Lorenzo C, et al. Pediatric Gastroesophageal Reflux Clinical Practice Guidelines: joint raccomandations of NASPGHAN/ESPGHAN Pediatric GER Guideline Committee Journal of Pediatric Gastroenterology and Nutrition, 2009 oct;49:498-547.
2. Tighe M, Afzal NA, Bevan A, Hayen A, Munro A, Beattie RM Pharmacological treatment of children with gastro-oesophageal reflux (Review). The Cochrane Collaboration, 2014; Issue 1
3. Lightdale JR, Gremse DA and Section on Gastroenterology, Hepatology and Nutrition. Gastroesophageal Reflux: Management Guidance for the Pediatrician. Pediatrics 2013;131;e1684 doi: 10.1542/peds.2013-0421
4. Marchetti, F. Indicazioni per l'utilizzo razionale dei farmaci antiacidi (anti-H2 e IPP). Medico e Bambino 2009; 28(4), 250-254.
5. Davies I, Burman-Roy S, Murphy MS; Guideline Development Group. Gastro-oesophageal reflux disease in children: NICE guidance. BMJ. 2015 Jan 14;350:g7703. doi: 10.1136/bmj.g7703
Attention. Please note that these items are provided only for information and are not intended as a substitute for consultation with a clinician. Patients with any specific questions about the items on this list or their individual situation should consult their clinician.