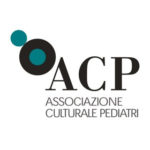 Avoid routine use of inhaled corticosteroids in upper respiratory tract illness in children.
Cough is the most common symptom in children attending primary care pediatricians. Inhaled corticosteroid therapy is a common practice in our country, as a first step therapy in upper respiratory tract illness and related cough, although no evidence of real benefit is proved. This practice, if used for long-term therapy, can cause adverse effects.
Sources
1. Osservatorio ARNO bambini. I profili assistenziali delle popolazioni in età pediatrica. Rapporto 2011.http://osservatorioarno.cineca.org
2. Effectiveness of Nebulized Beclomethasone in Preventing Viral Wheezing: An RCT. Pediatrics. 2014 Mar;133(3):e505-12. doi: 10.1542/peds.2013-2404. Epub 2014 Feb 17.
3. Anderson-James S, Marchant JM, Acworth JP, Turner C, Chang AB. Cochrane Database Syst Rev. 2013 Feb 28;2:CD008888. doi.1002/14651858.CD008888.pub2. Inhaled corticosteroids for subacute cough in children.
Attention. Please note that these items are provided only for information and are not intended as a substitute for consultation with a clinician. Patients with any specific questions about the items on this list or their individual situation should consult their clinician.