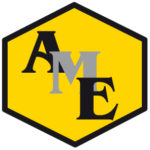 Use of free testosterone testing is not recommended for hypogonadism or hyperandrogenism diagnosis.
Testosterone is the most important androgen hormone, and its evaluation is recommended in several clinical situations, both in males and females. It must be taken into account, however, that the measurement methods used in most labs are not immune to analytic problems which may interfere with diagnostic accuracy. The gold standard, equilibrium dialysis, is not widespreadly available. It is recommended that clinicians continue to request serum total testosterone concentration.
Sources
1. Miller KK, Rosner W, Lee H, Hier J, Sesmilo G, Schoenfeld D, Neubauer G, Klibanski A. Measurement of free testosterone in normal women and women with androgen deficiency: comparison of methods. J Clin Endocrinol Metab. 2004 Feb;89(2):525-33.
2. Position Statement dell'Endocrine Society. J Clin Endocrinol Metab 2010;95(6):2536-59.
3. Fritz KS, McKean AJS, Nelson JS et al. Analog based free testosterone methods linked to total testosterone concentrations, not free testosterone concentrations. Clin Chem 2008, 54 (3): 512-6.
4. Caputo M, Monti S. Gonadi femminili: le valutazioni ormonali. In ENDOWIKI, Lo stato dell'arte in Endocrinologia. www.endowiki.it
Attention. Please note that these items are provided only for information and are not intended as a substitute for consultation with a clinician. Patients with any specific questions about the items on this list or their individual situation should consult their clinician.