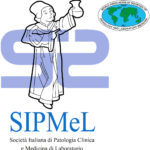 The search for anti-insular cell antibodies (ICA) and anti-insulin antibodies (IAA) should not be performed in the case of suspected late-onset autoimmune diabetes (LADA) or gestational diabetes mellitus. Search instead simultaneously for anti-GAD, anti-IA2 and anti-ZnT8 antibodies.
The finding of even one antibody positivity among anti-GAD, anti-IA2 and anti-ZnT8 is a diagnostic criterion of LADA and suggests an autoimmune pathogenesis in gestational diabetes mellitus.
Sources
1. American Diabetes Association (2009) Diagnosis and classification of diabetes mellitus (Position Statement). Diabetes Care 32(Suppl. 1):S62–S67
2. Buzzetti R, Zampetti S, Maddaloni E (2017) Adult-onset autoimmune diabetes: current knowledge and implications for management. Nat Rev Endocrinol 13:674-686
3. de Leiva A, Mauricio D, Corcoy R (2007) Diabetes-Related Autoantibodies and Gestational Diabetes. Diabetes Care 30 (Suppl 2):S127-33
Attention. Please note that these items are provided only for information and are not intended as a substitute for consultation with a clinician. Patients with any specific questions about the items on this list or their individual situation should consult their clinician.