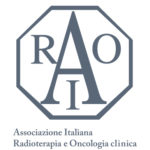 Limit the use of diagnostic procedures in case of low-risk prostate and breast cancer. Avoid the use of serum biomarkers in early stage breast cancer.
Proper staging is crucial in cancer patients. However, in specific clinical settings such a low-risk breast and prostate cancer, a complete staging work-out can be avoided. Inappropriate diagnostic procedures may increase costs and delay meaningful treatments such as radiation therapy. The use of serum biomarkers in low-risk breast cancer patients has shown to have no benefit. The possible presence of false positive cases may induce the overprescription of medical exams, may lead to overtreatment with consequent psychological effects. This situation should be avoided whenever possible.
Sources
1. Mottet N. et al. EAU-EANM-ESTRO-ESUR-SIOG Guidelines on Prostate Cancer-2020 Update. Part 1: Screening, Diagnosis, and Local Treatment with Curative Intent. Eur Urol 2021 Feb;79(2):243-262 (pag. 248, tab. 8)
2. National Comprehensive Cancer Network: NCCN clinical practice guidelines in oncology (NCCN Guidelines)- Prostate Cancer Version 2.2021 (pag.PROS-2).
3. National Comprehensive Cancer Network: NCCN clinical practice guidelines in oncology (NCCN Guidelines)- Breast Cancer Version 2.2021 (pag BINV-1)
4. Schnipper LE, Smith TJ, Raghavan D, Blayney DW, Ganz PA, Mulvey TM, Wollins DS. American Society of Clinical Oncology identifies five key opportunities to improve care and reduce costs: the top five list for oncology. J Clin Oncol. 2012 May 10;30(14):1715-24. doi: 10.1200/JCO.2012.42.8375. Epub 2012 Apr 3. PMID: 22493340.
5. Runowicz C et al ACS/ASCO Breast Cancer Survivorship Care Guidelines. doi: 10.3322/caac.21319. Available online at cacancerjournal.com tab 1, pag 5 (racc 1.3)
6. Cardoso F et al Early breast cancer: ESMO Clinical Practice Guidelines for diagnosis, treatment and follow-up. Annals of Oncology 30: 1194–1220, 2019, doi:10.1093/annonc/mdz173. (pag 1198)
Attention. Please note that these items are provided only for information and are not intended as a substitute for consultation with a clinician. Patients with any specific questions about the items on this list or their individual situation should consult their clinician.