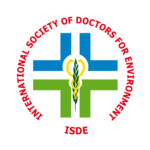 Ionizing Radiation: X-rays should not be carried out unless a specific clinical indication.
X-rays are very useful in the diagnosis of several illnesses. We must however not ignore the possible harmful effects they can cause (toxicity, carcinogenicity). Therefore they should only be used and not abused.
Sources
1. Dimonte M: Consumismo medico e sostenibilità. Una maggior consapevolezza dei rischi degli esami radiologici per il bene del paziente e della società. Giornale Europeo di Aerobiologia, Medicina Ambientale e Infezioni aerotrasmesse Vol. II, 2, pag 103-106, 2006.
2. Dimonte M. L'abuso di esami radiologici: metafora della società post-moderna, dei nuovi media e dei consumi. Recenti Progressi in Medicina, 99, 3, 2008.
3. Cristofaro M, Busi Rizzi E, Schininà V et al: Appropriateness: analysis of outpatient radiology requests. Radiol Med 2012; 117: 322-32.
4. Chioleroa A, et al: How to prevent overdiagnosis. Swiss Med Wkly 2015; 145: w14060.
5. Rao TM, Levin DC: The Choosing Wisely Initiative of the American Board of Internal Medicine Foundation: What Will Its Impact Be on Radiology Practice? AJR 2014; 202: 358–361.
6. Smith-Bindman R. et al Radiation Dose Associated With Common Computed Tomography Examinations and the Associated Lifetime Attributable Risk of Cancer. Arch Intern Med. 2009; 169(22): 2078-2086
Attention. Please note that these items are provided only for information and are not intended as a substitute for consultation with a clinician. Patients with any specific questions about the items on this list or their individual situation should consult their clinician.