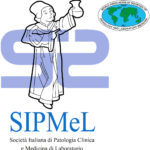 Invasive endoscopic investigation with multiple biopsies should not be performed in all patients suspected of autoimmune gastritis but only in those presenting with alteration of serum markers of gastric function (pepsinogen I and II, gastrin 17) and/or antibodies against gastric parietal cells (PCA) and anti-intrinsic factor (IFA). For the determination of PCA and IFA, the use of quantitative immunometric methods is preferable.
In the presence of gastric function compatible with atrophy and autoantibody positivity the suspicion is substantial and it is necessary to proceed to gastric biopsy.
Sources
1. Toh BH (2017) Pathophysiology and laboratory diagnosis of pernicious anemia. Immunol Res 65:326-330
2. Bizzaro N, Antico A (2014) Diagnosis and classification of pernicious anemia. Autoimmunity Rewiews 13:565-568
3. Rusak E, Chobot A, Krzywicka A, Wenzlau J (2016) Anti-parietal cell antibodies – diagnostic significance. Adv Med Sci 61:175-179
Attention. Please note that these items are provided only for information and are not intended as a substitute for consultation with a clinician. Patients with any specific questions about the items on this list or their individual situation should consult their clinician.