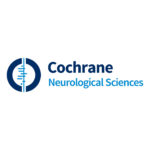 In the evaluation of transient loss of consciousness and a normal neurological examination, don't perform brain imaging studies (CT or MRI). Adapted from the American College of Physicians
In patients with witnessed loss of consciousness without any suspicion of seizure nor other neurological signs or symptoms, the likelihood of central nervous system damage is extremely low and patient outcome is not improved by brain imaging studies.
Sources
1. The Task Force for the Diagnosis and Management of Syncope of the European Society of Cardiology. Guidelines for the diagnosis and management of syncope (version 2009). Eur Heart J. 2009; 30(21):2656
Attention. Please note that these items are provided only for information and are not intended as a substitute for consultation with a clinician. Patients with any specific questions about the items on this list or their individual situation should consult their clinician.