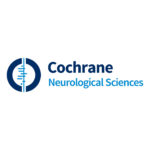 In the clinical evaluation of a patient with a previous transient loss of consciousness, measurement of laying down and standing blood pressure cannot be omitted in order to exclude orthostatic hypotension.
Orthostatic hypotension is defined as a decrease in systolic blood pressure ≥ 20 mmHg and in diastolic blood pressure ≥10 mmHg after 3 min of standing. Frequently the patients will tolerate this condition – as orthostatic intolerance is not constantly reported – therefore it must be investigated.If orthostatic hypotension is diagnosed and related to transient loss of consciousness, some other causes must be excluded: cardiological and neurological diseases or pharmacological treatments such as diuretics, alpha-blockers, beta-blockers, calcium channel blockers, tricyclic antidepressants, levodopa and antipsychotics.
Orthostatic hypotension identification offers the opportunity of treatment and – if possible – of prevention measures.
Sources
1. NICE National Institute for Health and Clinical Excellence. Transient loss of consciousness ('Blackouts') Management in adults and young people. London: Royal College of Physicians (UK); 2010:11, 18, 20, 24.
2. The Task Force for the Diagnosis and Management of Syncope of the European Society of Cardiology. Guidelines for the diagnosis and management of syncope (version 2009). Eur Heart J. 2009; 30(21):2647.
Attention. Please note that these items are provided only for information and are not intended as a substitute for consultation with a clinician. Patients with any specific questions about the items on this list or their individual situation should consult their clinician.