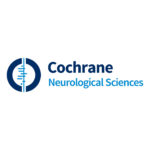 In gathering information on the history of a transient loss of consciousness, a clear description of a blackout and a list of all drugs in use cannot be omitted.
The loss of consciousness must be proven by a reliable witness or the patient must be able to report a complete loss of environmental contact. Frequently the expression loss of consciousness is faultily used to define common discomfort.It is important to collect information about drugs currently or accidentally assumed which can induce hypotension or bradycardia. In this case a correct therapeutic indication (e.g. antihypertensive dose adjustment or beta-blockers replacement) can avoid new episodes.
Sources
1. NICE National Institute for Health and Clinical Excellence. Transient loss of consciousness ('Blackouts') Management in adults and young people. London: Royal College of Physicians (UK); 2010:8, 14.
2. The Task Force for the Diagnosis and Management of Syncope of the European Society of Cardiology. Guidelines for the diagnosis and management of syncope (version 2009). Eur Heart J. 2009; 30(21):2644, 2645.
3. AHA/ACCF scientific statement on the evaluation of Syncope: From the American Heart Association councils on clinical cardiology, cardiovascular nursing, cardiovascular disease in the young, and stroke, and the quality of care and outcomes research interdisciplinary working group; and the American College of Cardiology Foundation in collaboration with the Heart Rhythm Society. J Am Coll Cardiol. 2006; 47(2):317, 323.
Attention. Please note that these items are provided only for information and are not intended as a substitute for consultation with a clinician. Patients with any specific questions about the items on this list or their individual situation should consult their clinician.