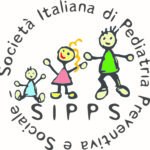 If throat culture is performed, susceptibility tests on isolates should not be executed in children with acute pharyngitis.
To date, streptococcal isolates are university sensitive to penicillin and amoxicillin. Susceptibility tests increase costs without providing benefits in terms of choice of antibiotic therapy.
Sources
1. Van Driel ML et al. Different antibiotic treatments for group A streptococcal pharyngitis. Cochrane Database Syst Rev. 2013; 30: CD004406.
2. Chazan B et al. Susceptibility of Group A Streptococcus to Antimicrobial Agents in Northern Israel: A Surveillance Study. Microb Drug Resist 2015; 21: 551-5.
3. Sayyahfar S, Fahimzad A, Naddaf A, Tavassoli S. Antibiotic Susceptibility Evaluation of Group A Streptococcus Isolated from Children with Pharyngitis: A Study from Iran. Infect Chemother 2015; 47: 225-30.
Attention. Please note that these items are provided only for information and are not intended as a substitute for consultation with a clinician. Patients with any specific questions about the items on this list or their individual situation should consult their clinician.