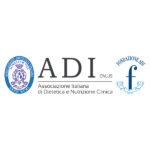 Don't use so-called "food intolerance tests" as a tool for the dietary treatment of obesity or for diagnosing suspected food intolerances.
These procedures have been used in recent years to identify supposed food intolerance and to justify obesity. They are based on theoretical assumptions which have not found confirmation in the scientific evidence (IgG4-determination, hair analysis, cytotoxicity-test, "Vega" electrodermal-test). Among professionals who do not follow the so-called "alternative" therapies, there is therefore unanimous international approval of not using such investigations, also in reason of their high costs (300-500 Euro). Such procedures have also an high risk of malnutrition and reduced growth among children and adolescents as a consequence of the strong reduction of the food typology to assume and of the considerable apprehension they induce among people.
Sources
1. Stapel SO, Asero R, Ballmer-Webwe BK: Testing for IgG4 against foods is not recommended as a diagnostic tool. EAACI Task Force Report. Allergy 2008; 63:793, -6.
2. Carr S, Chan E, Lavine E, Moote W: CSACI Position statement on the testing of food-specific IgG, Allergy Asthma Clin Imunol, 2012; 8(1):12.
Attention. Please note that these items are provided only for information and are not intended as a substitute for consultation with a clinician. Patients with any specific questions about the items on this list or their individual situation should consult their clinician.