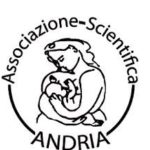 Don't use continous cardiotocography (CTG) during labour of women at low risk for hypoxia.
Continous cardiotocography (CTG) during labour is commonly used in Italy; intermittent auscultation should be used instead unless risk factors for fetal hypoxia are identified. According to evidence its routine use could expose women to harmful effects, for example a higher rate of unnecessary cesarean sections.
Sources
1. Alfirevic Z, Devane D, Gyte GM. Continuous cardiotocography (CTG) as a form of electronic fetal monitoring (EFM) for fetal assessment during labour. Cochrane Database of Systematic Reviews 2013, Issue 5. Art. No.: CD 006066.
2. David A. Grimes, MD, and Jeffrey F. Peipert, MD, PhD "Electronic Fetal Monitoring as a Public Health Screening Program The Arithmetic of Failure". Obstet Gynecol 2010; 116: 1397–1400.
Attention. Please note that these items are provided only for information and are not intended as a substitute for consultation with a clinician. Patients with any specific questions about the items on this list or their individual situation should consult their clinician.