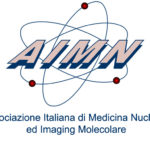 Don't use brain SPECT (Single photon emission computed tomography) with DAT (dopamine transporter) radiopharmaceuticals in the differential diagnosis of degenerative Parkinsonisms or to convince a patient with Parkinson's disease that he/she is really affected with that disease.
Although some papers in the literature have shown mild to moderate striatal uptake differences between the several forms of degenerative Parkinsonisms at group level, there is a considerable overlap at individual level and thus it is very unlikely that brain SPECT using DAT radiopharmaceuticals can guide the differential diagnosis between Parkinson's disease, dementia with Lewy bodies, multisystem atrophy, progressive sopranuclear palsy and corticobasal degeneration. If the differential diagnosis between these diseases was the case, other examinations are much more accurate, such as PET (Positron Emission Tomography) with 18F-Fluorodeoxyglucose (FDG) and cardiac scintigraphy with123I- MIBG. Moreover, in the case the clinical picture fully matches the criteria for the diagnosis of Parkinson's disease and the patient responds to dopaminergic treatment in the proper way, diagnostic confirmation with SPECT and DAT radiopharmaceutical is not needed. This examination should be limited to the cases in whom the clinical picture and/or the poor response to dopaminergic treatment raise the question whether the patient is really affected by Parkinson's disease (or another degenerative Parkinsonism) or instead by a non-degenerative Parkinsonism (i.e., .: jatrogenic, psycogenic, or vascular). The inappropriate use of brain SPECT with DAT radiopharmaceuticals has contributed to cause long waiting lists that are ususally of several months, thus enlonging the diagnostic procedure for those patients who instead really need the result of this examination in order to receive a correct diagnostic judgment and subsequent proper treatment.
Sources
1. Warr L, Walker Z. Identification of biomarkers in Lewy-body disorders.Q J Nucl Med Mol Imaging. 2012 Feb;56(1):39-54.
2. Meyer PT, Hellwig S. Update on SPECT and PET in parkinsonism - part 1: imaging for differential diagnosis. Curr Opin Neurol. 2014 Aug;27(4):390-7.
3. Hellwig S, Amtage F, Kreft A, Buchert R, Winz OH, Vach W, Spehl TS, Rijntjes M, Hellwig B, Weiller C, Winkler C, Weber WA, Tüscher O, Meyer PT. [18F] FDG-PET is superior to [¹²³I]IBZM-SPECT for the differential diagnosis of parkinsonism. Neurology. 2012 Sep 25;79(13):1314-22.
Attention. Please note that these items are provided only for information and are not intended as a substitute for consultation with a clinician. Patients with any specific questions about the items on this list or their individual situation should consult their clinician.