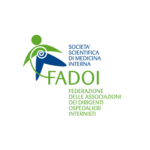 Don't transfuse red blood cells for arbitrary Hb levels, without symptoms of active coronary artery disease, heart failure, stroke.
In chronic anemia states, a sparing transfusion policy is recommended, even in hospitalized patients. In general, a decision to transfuse should be considered starting from Hb levels of 6 g/dl in young patients with acute anemia, 7 in the great majority of patients, 8 in patients with previous cardiovascular diseases, 9 in critical patients. However, a decision should be based also on many factors that condition the clinical state of a patient, and the necessity to oxygenate underperfused organs. More liberal indications should be adopted in patients with symptoms of active coronary artery disease, heart failure, stroke. However, also in this kind of patients the benefit of Hb above 10 is uncertain. Unnecessary transfusions expose a patient to undue risk of adverse events not counterbalanced by benefits, and determine wasting.
Sources
1. Jeffrey L. Carson, MD; Brenda J. Grossman, MD, MPH et al, for the Clinical Transfusion Medicine Committee of the AABB. Red blood cell transfusion: a critical practice guideline from tha AABB. Ann Intern Med 2012; 157(1): 49-58. doi:10.7326/0003-4819-157-1-201206190-00429.
2. Carson JL, Carless PA, Hebert P.Transfusion thresholds and other strategies for guiding allogenic red blood cell transfusion. Cochrane Library, DOI:10.1002/14651858.CD002042.pub3
3. Retter A, Wynol D, Pearse R, et al; British Committee for Standards ih Haematology. Guidelines on the management of anaemia and red cell transfusion in adult critically ill patients. Br J Haematol 2013 Feb; 160(4): 445-64. doi: 10.1111/bjh.12143. Epub 2012 Dec 27.
4. Società Italiana di Medicina Trasfusionale e Immunoematologia (SIMTI). Raccomandazioni SIMTI sul corretto utilizzo degli emocomponenti e dei plasmaderivati. 1AEdizione, settembre 2008. Edizioni SIMTI, Italia.
Attention. Please note that these items are provided only for information and are not intended as a substitute for consultation with a clinician. Patients with any specific questions about the items on this list or their individual situation should consult their clinician.