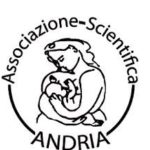 Don't schedule elective, non medically indicated inductions of labour or Cesarean deliveries before 39 weeks 0 days gestational age.


Delivery prior to 39 weeks 0 days has been shown to be associated with an increased risk of learning disabilities and a potential increase in morbidity and mortality. There are clear medical indications for delivery prior to 39 weeks 0 days based on maternal and/or fetal conditions. A mature fetal lung test, in the absence of appropriate clinical criteria, is not an indication for delivery.
Sources
1. Elimination of non-medically indicated (elective) deliveries before 39 weeks gestational age. Main E, Oshiro B, Chagolla B, Bingham D, Dang-Kilduff L, Kowalewski L (California Maternal Quality Care Collaborative). California: March of Dimes; First edition July 2010. California Department of Public Health; Maternal, Child and Adolescent Health Division; Contract No: 08-85012.
Attention. Please note that these items are provided only for information and are not intended as a substitute for consultation with a clinician. Patients with any specific questions about the items on this list or their individual situation should consult their clinician.