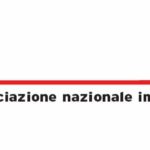 Don't routinely use personal protective equipment (gowns, masks, hats, gloves, ….) for the access of family members in ICU
The infections related to care practices are an important cause of morbidity, mortality, prolonged hospital stay and have a significant economic impact. Patients admitted to intensive care units (ICU) are at high risk of acquiring infections due to reduced immunity (eg. trauma outcomes, corticosteroid therapy), and frequent exposure to invasive procedures. The entry of family members in ICU highlighted the importance of controlling any infectious risk, but the use of personal protective equipment is not effective in limiting bacterial colonization, infections and patients' mortality. However, hand hygiene before and after entering the unit is essential to prevent infections.
Sources
1. Mongardi M, Melotti R, Sonetti S, Moro ML. Il rito della "vestizione" per l'accesso dei visitatori nelle Unità di Terapia Intensiva: revisione della letteratura ed indicazioni operative. Scenario 2008; 25 (3): 30-34.
2. Webster J, Pritchard MA. Gowning by attendants and visitors in newborn nurseries for prevention of neonatal morbidity and mortality. Cochrane Database Syst Rev 2003; (3):CD003670.
3. Malacarne P, Corini M, Petri D. Health care-associated infections and visiting policy in an intensive care unit. Am J Infect Control 2011 Dec; 39(10): 898-900.
4. World Health Organization. WHO Guidelines on hand hygiene in health care. First Global Patient Challenge: Clean Care is Safer Care. Geneva, Switzerland: World Health Organization, 2009.
Attention. Please note that these items are provided only for information and are not intended as a substitute for consultation with a clinician. Patients with any specific questions about the items on this list or their individual situation should consult their clinician.