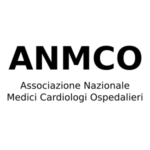 Don't routinely perform stress cardiac imaging test during the initial evaluation of suspected ischemic heart disease.
Stress cardiac imaging test should be performed only when relevant risk factors are present: diabetes in patient older than 4 – years-old, peripheral arterial disease, greater than 20% Framingham risk, or in the presence of EKG modification affecting the interpretation of the stress test.
Sources
1. Hendel RC, Berman DS, Di Carli MF, Heidenreich PA, Henkin RE, Pellikka PA, Pohost GM, Williams KA. ACCF/ASNC/ACR/AHA/ASE/SCCT/SCMR/SNM 2009 appropriate use criteria for cardiac radionuclide imaging: a report of the American College of Cardiology Foundation Appropriate Use Criteria Task Force, the American Society of Nuclear Cardiology, the American College of Radiology, the American Heart Association, the American Society of Echocardiography, the Society of Cardiovascular Computed Tomography, the Society for Cardiovascular Magnetic Resonance, and the Society of Nuclear Medicine. J Am Coll Cardiol 2009; 53: 2201–29.
Attention. Please note that these items are provided only for information and are not intended as a substitute for consultation with a clinician. Patients with any specific questions about the items on this list or their individual situation should consult their clinician.