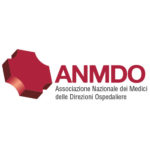 Don't replace hand hygiene with the use of non-sterile disposable gloves. Use alcohol-based product as a first choice for hand hygiene routine.


Gloves do not provide full protection against hand contamination. Germs can reach hands of health professionals providing care to patients through small defects in gloves or by contamination of one's hands during their removal.Hand hygiene remains the basic measure to ensure hand decontamination after gloves removal.
The use of gloves can result into the failure of hand hygiene practice: several studies report a significant reduction in hand hygiene practice when using gloves, in particular as a result of their incorrect use and abuse, thus showing that the inappropriate use of gloves can be a component of the low compliance with hand hygiene rules. Alcohol-based products increase hand hygiene compliance by health professionals with respect to social and antiseptic hand washing.
Sources
1. World Health Organization. WHO guidelines on hand hygiene in health care: first global patient safety challenge: clean care is safer care. Geneva, Switzerland: World Health Organization, Patient Safety; 2009.
2. Agenzia Sanitaria e Sociale Regionale, Emilia-Romagna. "Cure pulite sono cure più sicure". Rapporto finale della campagna nazionale OMS. Dossier 189-2010.
3. European Centre for Disease Prevention and Control. Point prevalence survey of healthcare-associated infections and antimicrobial use in European acute care hospitals. Stockholm: ECDC; 2013.
Attention. Please note that these items are provided only for information and are not intended as a substitute for consultation with a clinician. Patients with any specific questions about the items on this list or their individual situation should consult their clinician.