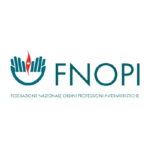 Don't replace devices without assessing the skin integrity.
The skin breakdown. i.e. the destruction of soft tissues is a disregarded situation. Believing that children are not exposed to tissue damage is wrong. On the contrary, they are at greater risk of prejudices subsequent to the action of forces such as pressure, friction and stretching. Before replacing a feeding, peristomal, ventilation and / or respiration device it is necessary to inspect the skin, optimize nutrition, managing the environmental humidity and verify the integrity of the devices. It is important not to follow the routine or the time expiration.Replacing devices taking into account the assessment of the skin breakdown gives similar results in terms of cost and secondary complications and is less stressing for the child.
Sources
1. Camporeale M: Il wound care in pediatria. Strumenti per la cura della cute dei bambini. Giornale italiano di scienze infermieristiche pediatriche.2009; 4(2): 3-7.
2. Colleen T, Butler A: Dermatology Nursing. Pediatric skin care: Guidelines for assessment, prevention and treatment. 2009; Vol. 19. 471-485.
3. Lesioni da compressione (LdC) in eta' pediatrica protocolli integrati di trattamento delle ferite. Advanced Wound Care. Ostomy Wound Manage. 2007; 53(6):34-55.
4. American Nurses Association. (1995): Nursing care report card for acute care. Washington, DC: American Nurses Publishing.
Attention. Please note that these items are provided only for information and are not intended as a substitute for consultation with a clinician. Patients with any specific questions about the items on this list or their individual situation should consult their clinician.