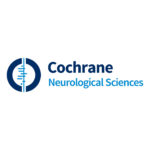 Don't recommend Enteral Artificial Nutrition through Percutaneous Endoscopic Gastrostomy (PEG) or nasogastric tube in patients with advanced dementia; instead, offer oral assisted feeding.
In severe stage dementia clinical trials have demonstrated PEG and naso-gastric tube feeding to be associated with pressure sores, physical restraints or sedative use, patient distress caused by the tube, ascites, diarrhea, pain and local infections, reduced interpersonal relationship opportunities and possible increase of aspiration pneumonia.Functional decline and intercurrent diseases can indicate that significant or long-term favorable benefits from artificial nutrition are unlikely.
In providing nutrition manual help in physiological eating is as efficacious as tube feeding.
In advanced dementia manual feeding aims are the patient's comfort and interpersonal relationships more than food intake.
Adapted from American Academy of Hospice and Palliative Medicine, American Geriatrics Society and AMDA – Dedicated to Long Term Care Medicine™.
Sources
1. Finucane TE, Christmas C, Travis K. Tube feeding in patients with advanced dementia: A review of the evidence. JAMA. 1999;282(14):1365-1370.
2. Gillick MR, Volandes AE. The standard of caring: why do we still use feeding tubes in patients with advanced dementia? J Am Med Dir Assoc. 2008 Jun;9(5):364-7.
3. Sampson EL, Candy B, Jones L. Enteral tube feeding for older people with advanced dementia. Cochrane Database Syst Rev. 2009 Apr 15;(2):CD007209.
4. Palecek EJ, Teno JM, Casarett DJ, Hanson LC, Rhodes RL, Mitchell SL. Comfort feeding only: A proposal to bring clarity to decision-making regarding difficulty with eating for persons with advanced dementia. J Am Geriatr Soc. 2010;58(3):580-584.
5. Hanson LC, Ersek M, Gilliam R, Carey TS. Oral feeding options for people with dementia: A systematic review. J Am Geriatr Soc. 2011;59(3):463-472.
6. Teno JM, Gozalo PL, Mitchell SL, Kuo S, Rhodes RL, Bynum JP, Mor V. Does feeding tube insertion and its timing improve survival? J Am Geriatr Soc. 2012 Oct;60(10):1918-21.
Attention. Please note that these items are provided only for information and are not intended as a substitute for consultation with a clinician. Patients with any specific questions about the items on this list or their individual situation should consult their clinician.