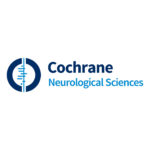 Don't recommend Amyloid PET (positron emission tomography) in asymptomatic individuals without cognitive impairment, even in the presence of a familiarity for dementia, and in subjects reporting deficits not confirmed by the neuropsychological evaluation.
Amyloid PET is not a diagnostic test for Alzheimer's disease but rather an index of cerebral amyloidosis, and may be positive in other forms of dementia (i.e. dementia with Lewy bodies), and in asymptomatic subjects. Furthermore, the accuracy of this exam decreases when age of patients increases.
The use of amyloid PET is not recommended in the following conditions: patients who met the criteria for probable Alzheimer's disease and with a typical age at onset; for the definition of the severity and for the follow-up of the cognitive impairment (fundamental role of neuropsychological evaluation); for asymptomatic individuals, even in the presence of a familiarity for dementia and/or with one or two of the Ɛ4 alleles of the apolipoprotein E (ApoE); for subjective cognitive impairment (patients reporting deficits not confirmed by the objective neuropsychological evaluation); as an alternative to the genetic testing; for non-medical use (legal and insurance purposes).
Sources
1. Guerra UP, Nobili FM, Padovani A, Perani D, Pupi A, Sorbi S, Trabucchi M. Recommendations from the Italian Interdisciplinary Working Group (AIMN, AIP, SINDEM) for the utilization of amyloid imaging in clinical practice. Neurol Sci. 2015 Jun;36(6):1075-81. doi: 10.1007/s10072-015-2079-3.
2. Johnson KA, Minoshima S, Bohnen NI, Donohoe KJ, Foster NL, Herscovitch P, Karlawish JH, Rowe CC, Carrillo MC, Hartley DM, Hedrick S, Pappas V, Thies WH; Alzheimer's Association; Society of Nuclear Medicine and Molecular Imaging; Amyloid Imaging Taskforce. Appropriate use criteria for amyloid PET: a report of the Amyloid Imaging Task Force, the Society of Nuclear Medicine and Molecular Imaging, and the Alzheimer's Association. Alzheimers Dement. 2013 Jan;9(1):e-1-16. doi: 10.1016/j.jalz.2013.01.002.
3. Kolanko MA, Win Z, Loreto F, Patel N, Carswell C, Gontsarova A, Perry RJ, Malhotra PA. Amyloid PET imaging in clinical practice. Pract Neurol. 2020 Dec;20(6):451-462. doi: 10.1136/practneurol-2019-002468.
Attention. Please note that these items are provided only for information and are not intended as a substitute for consultation with a clinician. Patients with any specific questions about the items on this list or their individual situation should consult their clinician.