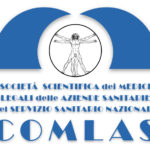 Don't promote the culture of "informed consent" as a mere bureaucratic and professional self-help tool.
Medical-surgical procedures are subject to the consent of the person to whom the act is intended. Prior information to the acquisition of consent must be provided in a clear and comprehensible way and it's the doctor's duty to ensure that the person has acquired proper knowledge. Informed consent (IC), far from being a mere bureaucratic tool, must be used to support the process of communication between doctors and patients. Submitting to the patient forms for IC in the absence of adequate preventive information is not useful neither for the relationship between physician and patient nor for the defense of the professional in the event of dispute related proceedings.
Sources
1. Turillazzi E, Negri M, Informed consent and Italian physicians. Change course or abandon ship: from formal authorization to a culture of sharing. Med Health Care Philos 2015; 18: 449-53.
2. Linee di indirizzo per la gestione del processo informativo e l'acquisizione del consenso informato presso le Aziende Sanitarie Regionali. DD n°449 del 5/7/2012 - Regione Piemonte.
3. Turillazzi E. Principi di deontologia medica in Trattato di Medicina legale e Scienze affini a cura di Giusti G., Cedam Padova, seconda edizione, 2009.
4. Martelloni M, Moduli o metodologia per la documentazione del consenso informato. Rivista Professione, 2006;6: G. Edizioni Medico Scientifiche.
5. Ravera E, Palermo V Volume IV, Capitolo IV dell'opera "Tutela dei diritti della persona", della collana "Giurisprudenza critica", diretta dal prof. Paolo Cendon, UTET, Torino, 2005: Il diritto all'informazione pp. 41-57. Il consenso al trattamento sanitario pp. 59-77.
6. Immacolato M. Dichiarazioni anticipate di trattamento e consenso informato. La "rivoluzione silenziosa" della medicina. Rivista Italiana di Medicina Legale Vol. XXVI- Marzo-Aprile 2004, n.2. 7. Legge 28 marzo 2001, n. 145 "Ratifica ed esecuzione della Convenzione del Consiglio d'Europa per la protezione dei diritti dell'uomo e della dignità dell'essere umano riguardo all'applicazione della biologia e della medicina: Convenzione sui diritti dell'uomo e sulla biomedicina, fatta a Oviedo il 4 aprile 1997, nonché del Protocollo addizionale del 12 gennaio 1998, n. 168, sul divieto di clonazione di esseri umani. 8. Fineschi V, Il codice di deontologia medica, ed.Giuffrè, Milano, 1996.
Attention. Please note that these items are provided only for information and are not intended as a substitute for consultation with a clinician. Patients with any specific questions about the items on this list or their individual situation should consult their clinician.