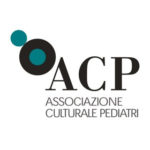 Don't prescribe Chest Radiography to confirm diagnosis and to follow up in a not complicated pneumonia in children.
The clinical diagnosis of pneumonia in children is almost always possible, according to existing guidelines which suggest the use of chest radiography in selected cases. In clinical practice, every diagnostic procedure (blood samples, imaging, etc.) should only be performed aiming to gain absolutely necessary information to solve a clinical problem. Nevertheless, in everyday's clinical practice, "routine" procedures are often used without any clinical question, wasting (so) time and energy, and adding possible risks for patients. An appropriate anamnestic, clinical and epidemiological evaluation and a clear and complete discussion with parents and children are the basis for a proper diagnosis and theraphy and allow best results, selecting the most appropriate procedures.
Sources
1. NICE clinical guidelines 160.2013 May. Feverish illness in children. Assessment and initial management in children younger than 5 years.
2. Quaderni acp 2013; 20(3): 100-108 La polmonite in età evolutiva: dalla diagnosi alla terapia. L.de Seta, F. Pannuti, F. de Seta. UOC Pediatria e Patologia Neonatale, Ospedale "San Paolo", Napoli.
3. Thorax 2011 Oct;vol 66 Suppl 2. Guidelines for the management of Community Acquired Pneumonia in children: Update 2011 British Toracic Society Guidelines.4. Eric R. Coon, Ricardo A.Quinonez, Virginia A. Moyer and Alan R. Schroeder Overdiagnoses: How Our Compulsion for Diagnosis May Be Harming Children: Pediatrics 2014 Oct; 134:1-11.. DOI: 10.1542/peds.2014-1778.
Attention. Please note that these items are provided only for information and are not intended as a substitute for consultation with a clinician. Patients with any specific questions about the items on this list or their individual situation should consult their clinician.